We worked with HOXO Media - an Inbound Marketing Agency who helps recruitment agencies use effective marketing to increase sales activity. We have worked closely with Sean Anderson (CEO & Co- Founder), Amar Chohan (COO & Co-Founder) and their team for a year and saw 100% growth in revenue.
Challenges before working with Growit Group
Unclear vision - It was very unclear where and who we were as a business both internally and externally prior to this relationship.
Stagnant growth - our numbers were very static over the past 12 months and we were struggling to move forwards. This links in with our product being unclear and not fully developed.
Not the right people in right roles - there was a lot of wastage across the business and very little accountability across the group of individuals who worked for us.

What was the big a-ha moment when you decided you need to work with a coach or consultant?
Amar: "After multiple months of trying to resolve problems within the business and for our customers we stumbled across the book Traction and felt this was talking directly to us and our business. Timing is also a great thing as we listened to a podcast that Clodagh was featuring on and we knew this was the person we needed to take our business forwards. This led us to immediately reach out to Clodagh directly".
What were the top reasons you decided to work with Growit?
Amar: "Clodagh's approach was both knowledgable and approachable. As a business we knew we had the right market and the right work ethic but we were very stagnant and possibly in decline. We knew we had to look for expertise to help coach us forwards. The HubSpot knowledge and connections allowed for us to up skill and product develop quickly and efficiently. We also needed an operating model to support the business and her knowledge and execution around Traction/EOS was another key reason to why this was a no brainer."
How has it helped you overcome the challenges you had before working with Growit
A: We now have a clear vision, clear product, accountability across the business and a platform made for growth.
What was your favourite part of working with Growit and why?
A: The realness that Clodagh instills throughout her approach. Our business and we as people mattered to her. We could lean on her during tough times.
What was the most positive part of working with Clodagh?
A: Results - we have made massive progress since starting this relationship. From financial gains to personal job satisfaction.

We worked with IDS Agency - an Inbound Marketing Agency in Chile who helps businesses grow
with Inbound Marketing and Inbound Sales, and are delighted to share the awesome feedback by Ranya Barakat - Co Founder & Chief Business Development Officer.
We have worked closely with Ranya and her husband Ismail aka "Izzy" who have both founded the business and the results speak for themselves.
Challenges before working with Growit Group
Hiring staff

Energy

Culture was falling apart

Too fast growth
What was the big a-ha moment when you decided you need to work with a coach or consultant?
Ranya: "when we fired our biggest client so we could start over."
What were the top reasons you decided to work with Growit?
Ranya: "I attended a talk at inbound by Clodagh, and she said - dont chase the hubspot tiers, those words rang in my ears everyday, she was in Europe - so new perspective - she knows Inbound because she worked at HubSpot, she knew agency life because she ran her own agency."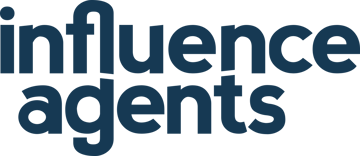 Starting to focus on our own strategies - not just customers - Influence Agents
Influence Agents helps IT and B2B Technology to generate Higher Volumes of Quality Traffic, Targeted Leads, Paying Clients, and Loyal Fans, through the Effective Use of Social Media and Inbound Marketing. For Matt Hodkinson, Chief Executive Officer at Influence Agents, it was an easy decision to get an agency mentor. He had been looking for support from a mentor for a long time. He found however that the main reason he didn't find someone was that he didn't have good enough experience in how an inbound agency should work.
Matt states further that working with a mentor who has many years of experience with inbound marketing and HubSpot was an opportunity he couldn't miss. Also, the chance to be part of a community with ambitious, like-minded agents was a big plus.
Matt explains the process that led to the collaboration with Growit Group like this: "I really felt that it was the only community and mentorship option that really speaks specifically at this level of having inbound experience and expertise. So it was an easy decision to make"
"I think, to go through that process is embarrassing. It really is quite challenging to have to admit that you are short in a few areas that you really should have things nailed, but I'm a firm believer that you have to go into that discomfort before you can come out on the other side and do something about it." - Matt Hodkinson

Influence Agents started with educating their target market. Today, they are hosting breakfast seminars, which is the first quick win they executed from the strategy - which gave them attracting proposals after just a few weeks. Further comes all the fundamentals. Things like having an agency playbook, digging deeper into the financials and getting a perspective of the financial situation.
Influence Agents hired Growit Group again as a result of the project, as an extension of how well things are going.
Matt is really excited that Growit Group helped them with staying on the growth trajectory, keeping them honest and holding them responsible for what is planned.
The main reasons why Matt and Influence Agents chose Growit Group was that the Growit Circle is a fantastic community to be a part of. Inspiration is coming from left, right and centre from people that know the business. "I think the more relevant the experience of the people that you surround yourself with, the better it's going to be for you". Also, Matt states, agencies often need something more than just the HubSpot community, as it doesn't give you everything you need as an agency. Growit Group has the understanding of the day to day goings of running an agency and supports their clients based on own experience.
"It's all going swimmingly, and I'm loving the journey." - Matt Hodkinson.