This is our complete set of proven plans that we implement with our clients that
helps

them increase profits & improve agency financial health.
What does it include?
- "How to use" instructions for each plan.
- A video to walk you through how to set up a complete financial plan for your agency.
HERE IS A COMPLETE LIST OF WHAT YOU'LL GET:
Why,

How & What to measure
Agency Benchmarks to Aim for
Agency Profitability Plan
Sales Forecasting Plan
Customer & Revenues Plan
Resource Planning for Staff & Consultants
Profitability by Client Plan
Complete Agency Financial Plan Overview
Guidelines for your Accountant
Agency Dashboard
Customer & Revenues Plan
Recurring Revenues
New customers by project by month
On time revenue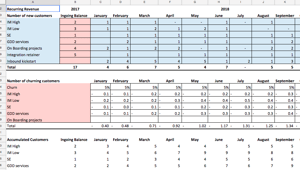 Sales Forecasting
Build a simple year forecast month by month

Sales Funnel report

Weekly & Monthly Targets
Profitability by Customer
Recurring Products & Packages
Activities of each package
Estimated hours & costs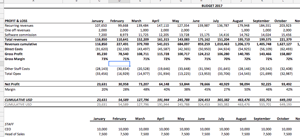 Agency Resource Planning
Team wages by month
Total cost by month for staff
Outsourcing costs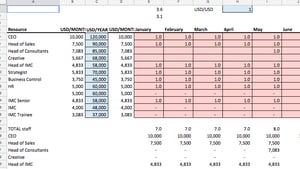 Full Agency Financial Planning
The complete Financial Plan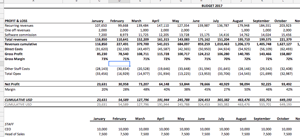 Agency Financial Monthly Dashboard
Key financial indicators
Key Sales & Marketing Indicators
Key Operations Indicators