Take your free evaluation
"The biggest problem entrepreneurs have is that they don't know what their biggest problem is. If you find yourself trapped between stagnating sales, staff turnover, and unhappy customers, what do you fix first? Every issue seems urgent -- but there's no way to address all of them at once. The result? A business that continues to go in endless circles putting out urgent fires and prioritizing the wrong things."
Mike Michalowicz,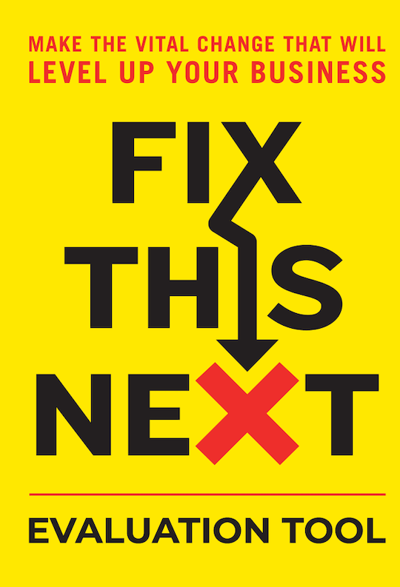 Say "NO" to overwhelm and feeling like you have to fix everything now.
Get clarity on the one, next, vital area of your business to focus on.
Getting started is simple
1. Complete the free evaluation
2. Book a call and order a full report with recommendations and next steps for €900 EU
Work with us
5 Coaching Calls (60 Minutes) €1800 EU
Buy the Fix This Next Book